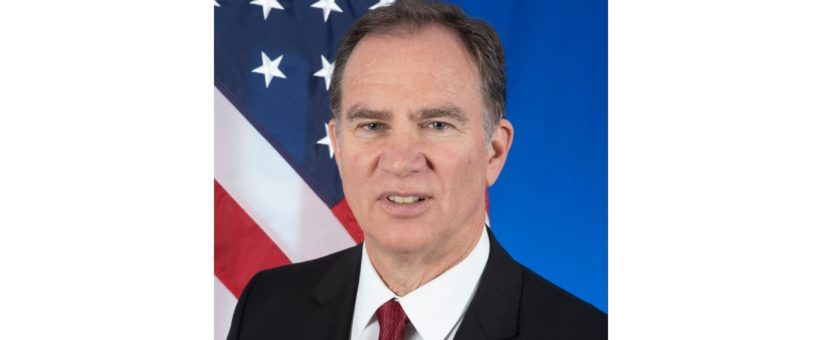 Kurt D. Donnelly is a Senior Consultant for Policy, Security, and Risk, and the Energy and Climate Lead for Lexpat Global Services.  He is a senior foreign policy and diplomacy expert, with 33 years of experience in the U.S. Foreign Service conceiving and implementing U.S. foreign policy goals in Washington DC and overseas.  He brings a wealth of experience in global energy and climate policy, national security risks, and in Eastern Europe, the former Soviet Union, and Central Asia.
As a career member of the Senior Foreign Service, Mr. Donnelly served as the Deputy Assistant Secretary of State for Energy Diplomacy and as Acting Principal Deputy Assistant Secretary of State for the Bureau of Energy Resources, where he led the U.S. State Department's efforts to advance global energy security and climate policies, and implement energy sanctions.  Previously, as the Deputy Chief of Mission – the chief operating officer – and Chargé d'Affaires at the U.S. Embassy in Belgrade, Serbia, he led a staff of 400 to advance the full spectrum of U.S. foreign policy, security, and development goals in the Balkans.
Mr. Donnelly also served as the Political Advisor to the U.S. Ambassador to NATO, where he led negotiations with Allies to bolster NATO's support for Allies and Partners threatened by Russia.  As the Political-Military Counselor at the U.S. Embassy in Kabul, he coordinated U.S. military and diplomatic efforts throughout Afghanistan, and at the White House, he was the National Security Council's Director for Central Asia.  Mr. Donnelly was also Director of the State Department's Office of International Religious Freedom.
In addition to Belgrade, Brussels and Kabul, Mr. Donnelly has served at overseas posts in Germany, Russia, Hungary and Turkey.  He speaks some German and Russian.