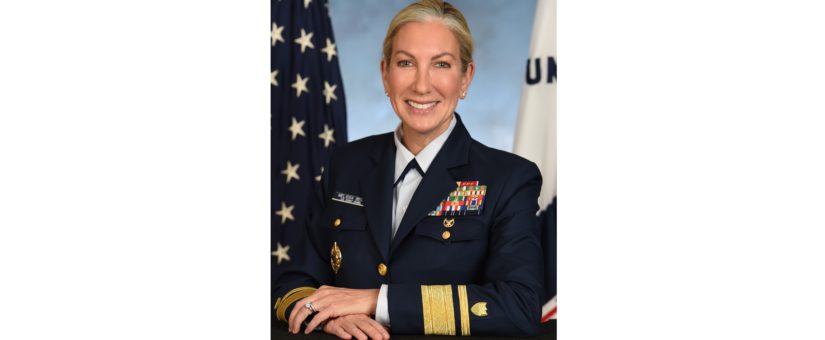 RADM Melissa Bert (USCG, Ret.) is a Senior Counsel and the Senior Maritime & Homeland Security Consultant with Lexpat Global Services.  An innovative leader, lawyer and strategist, Melissa offers expertise in strategic planning, organizational leadership, disaster planning and response, national security law and policy, criminal litigation, maritime and international law, diplomacy and capacity building, intelligence law, negotiation and mediation.
She recently transitioned from her role as the Judge Advocate General and Chief Counsel of the United States Coast Guard – the most senior attorney in an agency unique for its combination of civilian and military responsibilities.  She previously served as the Coast Guard's Director of Governmental and Public Affairs, where she synchronized the service's external engagement with Congress; the U.S. government's inter-agency processes, groups, and task forces; the media; and strategic partners and stakeholders.
Before becoming the Coast Guard's top lawyer, Melissa's legal positions in the service included being its Chief of Maritime and International Law, where she provided legal advice on the Law of the Sea, drug and migrant interdiction, homeland security, search and rescue, pollution response, port and vessel safety/security, counterterrorism, Arctic policy, and environmental protection.  She also led the legal support of the U.S.'s engagement with the International Maritime Organization.  Melissa previously held positions as a prosecutor and military judge.  For her legal expertise and leadership, she was awarded the Judge Advocates Association Outstanding Career Armed Services Attorney Award in 2006, having also been recognized as the Young Military Lawyer of the Year for the Coast Guard by the American Bar Association in 1997.
Melissa's military career also included several operational tours, including as Deputy Director of Operations for the U.S. Northern Command, overseeing homeland defense and defense support for civil authorities for North America, as well as theater security cooperation with Mexico and The Bahamas.  She has also served as a Captain of the Port, Officer in Charge of Marine Inspection, and Federal On Scene Coordinator for oil and chemical spills.  Melissa commanded Coast Guard Sector Juneau, responsible for the shipping, ports and waterways of Southeastern Alaska; served as Chief of Staff for the Seventh Coast Guard District, overseeing Coast Guard operations in the Southeastern United States and Caribbean; and completed two tours at sea, including one as the executive officer of a cutter.
Core to her beliefs in advancing the next generation of talent, Melissa founded the Coast Guard Women's Leadership Initiative, a grassroots-endowed nonprofit that actively supports and provides formal mentoring, leadership development, and business networking opportunities for young women in the U.S. Coast Guard.
Melissa holds a J.D. from George Washington University and a B.S. in Government from the U.S. Coast Guard Academy.  She was a fellow in residence with the Council on Foreign Relations and Harvard University's National Security Program, and is a published author featured in the New York Times, the Miami Herald, and the Boston Globe.  She is a Life Member of the Council on Foreign Relations and a Proctor in Admiralty in the United States Maritime Law Association.