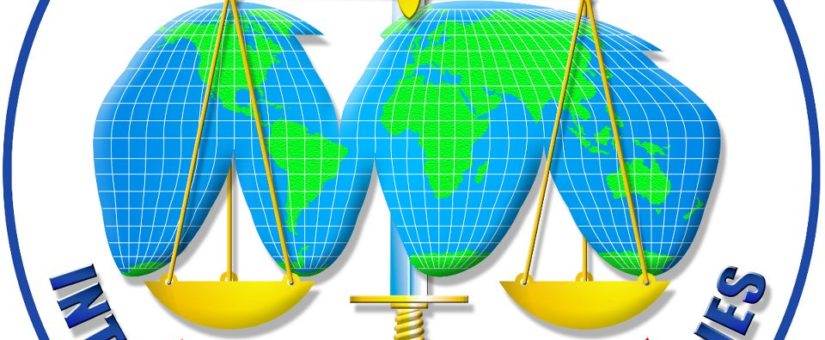 On April 28, 2022
Europe, Orenstein, Security Cooperation
Lexpat Global Services, LLC, is honored to announce that Joseph N. Orenstein has joined Lexpat as where he will lead our international security cooperation and institutional capacity building efforts.  His more than 25 years of experience as a senior military and civilian attorney working in national security law, international law, military justice, and security cooperation further strengthens Lexpat's highly skilled team.
Joe retired from the U.S. Army as a Lieutenant Colonel in the Judge Advocate General's Corps after serving served more than 21 years.  He worked extensively in the areas of counterinsurgency, counterterrorism, detention operations, and humanitarian assistance and disaster response.  Joe's strategic vision and unparalleled expertise in institutional capacity building is highlighted by his leadership of the Army Judge Advocate General's Strategic Engagements Program where he developed and coordinated engagements between senior U.S. and international military and government leaders to enhance partnerships that promote domestic and regional stability across the globe.  "Having known and worked with Joe for over 15 years, I couldn't be more excited that he has joined Lexpat," said Jane Ellen Paschall, Lexpat's Co-founder and Chief Operating Officer.  "His passion for international engagement and security sector reform, combined with his years of experience and relationships with senior military and government leaders in regions critical to U.S. national and international security, make him a perfect fit for our team."
Coming to Lexpat from the Defense Institute of International Legal Studies in Newport, Rhode Island where he served as a lead institutional capacity building attorney, Joe designed, coordinated, and executed all long-term legal capacity building projects with partner nation military forces and security sector organizations in the U.S. European Command area of responsibility, specifically working in the Baltics, Bosnia, Georgia, Moldova, Poland, and Ukraine and other strategically critical Eastern European partners where he worked to professionalize security sector institutions and promote alliances. Joe has already advised and trained thousands of security sector personnel on five continents and will now continue this important work as a key member of the Lexpat team.
According to Adam Pearlman, Lexpat's Managing Director, "Joe Orenstein is brilliant attorney with vast experience in tackling some of today's most complex global challenges.  His thorough understanding of national security dynamics and strategic decision-making adds to the expertise Lexpat offers our clients and partners beyond measure."
"I am passionate about continuing my work to foster respect for democratic governance, the rule of law, and human rights through enhancing the professionalization and accountability of security sector institutions worldwide.  I am thrilled to join the amazing team at Lexpat and know that we can bring our vast capabilities to bear to promote international peace and security, especially in Eastern Europe.
Joe earned his JD from the New England School of Law and is licensed to practice law in Massachusetts.