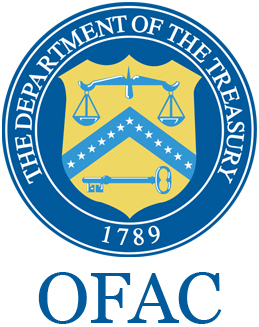 On February 14, 2023
Compliance, Criminal law, Defense, International Security, National Security, Russia, Sanctions, Ukraine
On February 1, the respected military and foreign affairs-focused publication Task & Purpose published an article describing some of the reported recruitment activities of Russia's Wagner Group targeting Americans – specifically, Americans with military experience.  The story quotes Lexpat's Managing Director Adam Pearlman concerning the penalties Americans could face if they joined the sanctioned mercenary group.  Pearlman formerly served in the U.S. Department of Justice, and as an Associate Deputy General Counsel of the U.S. Department of Defense.
To be sure, the potential civil and criminal penalties for Americans thinking about joining the Wagner Group, or American companies doing business with them or any sanctioned group, are severe.  The U.S. Treasury Department has designated the group a Transnational Criminal Organization (TCO), and has levied three rounds of sanctions against the group.  As Pearlman noted for T&P, the evolving and updating sanctions "indicate a pragmatic appetite to ensure the sanctions match the realities of the situation on the ground."  Violations for some of these sanctions can be up to $1million and 20 years in prison.
Although U.S. law does not automatically prohibit people from joining armed groups, the Neutrality Act does criminalize joining a foreign force in armed conflict against a country at peace with the United States.  And Ukrainian domestic law does prohibit mercenaries, so anyone fighting for or with Wagner in Ukraine exposes themselves to prosecution in that country if captured.
Any retired members of the U.S. military could also lose their pensions and benefits for joining the group.
Further, a bipartisan group of legislators has introduced the Holding Accountable Russian Mercenaries (HARM) Act in Congress, which would designate Wagner as a Foreign Terrorist Organization and open up further penalties, including the criminal charge of providing material support to a terrorist organization.  Providing material support, which includes one's own services, in addition to money or equipment, carries another potential 20 years in federal prison.  Another bill, the Significant Transnational Criminal Organization Designation Act, would allow the U.S. Attorney General to designate TCOs and make the members of designated groups subject to some of the same material support laws as designated terrorist groups.
Pearlman made clear that any American thinking about joining the Wagner Group should think seriously about the implications not only for themselves, but also for their families.  Among other reasons, the pay Wagner is offering won't make up for the financial penalties recruited mercenaries will expose themselves to, which can include asset freezes, asset seizures, and steep fines.
This recent article is only the most recent time Task & Purpose has quoted a Lexpat team member.  Lexpat Attorney-Consultant Butch Bracknell was relied upon for an article concerning military vaccine mandates, and he also authored a column for T&P concerning the implications of then-President Trumps unorthodox communications style – issuing orders via tweet.
The article concerning the Wagner Group can be found here.
Lexpat's team includes several recognized experts on military issues, armed conflict, foreign affairs, national security, international law, and sanctions compliance.  For more information or to request a consultation, email [email protected].