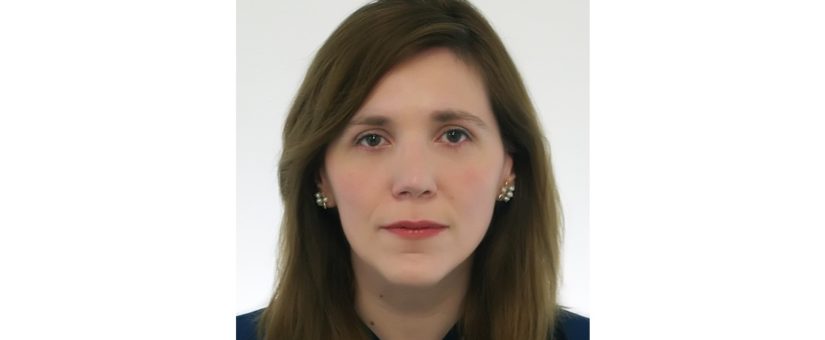 Nikoleta is a Co-Founder of Lexpat Global Services, as well as its Senior Counsel and Lead International Consultant.  She is a dual-qualified lawyer with the Bar Associations of Athens (Greece) and Madrid (Spain).  She is a European Council of Bars and Law Societies of Europe (CCBE) accredited lawyer.
Ms. Chalanouli has advised international organisations, private actors and national public institutions in Europe for more than 10 years. Her experience extends from European Union law to International and Operational law, having provided legal advice during several NATO-led operations, including to the International Security Assistance Force (ISAF) in Afghanistan, Operation Unified Protector in Libya, as well as operations in the Balkans.
She was previously a Deputy Member of the EU Satellite Centre Appeals Board, and has served as a lawyer counseling numerous European and multilateral organizations, including EUROCONTROL and the United Nations Educational, Scientific and Cultural Organisation (UNESCO).  She held several positions within NATO, including in the Office of Legal Affairs in the office of the Supreme Headquarters Allied Powers Europe (SHAPE), the office of the Legal Advisor in the Allied Command Transformation-Staff Element Europe, and at the NATO Defence College.  She also has advised the Bar Association of Athens, Greece, and worked as a researcher for the Department of Criminology of the National and Kapodistrian University of Athens.
Ms. Chalanouli is a certified Data Protection Officer, and has worked with International Organisations and private actors alike to develop procedures compliant with Regulation (EU) 2016/679, within each client's unique structure, procedures, and operating culture.
She has co-authored the book on the North Atlantic Treaty (Wolf Legal Publishers, 2020) and co-authored several chapters in books and papers, most recently (co)-authoring four chapters on civilian components, taxes and customs exceptions, foreign Exchange regulations, and the financing of operations in the European Union, African Union, and NATO, in The Law of the Visiting Forces (Oxford University Press, Dieter Fleck, ed., 2018) and on Chinese Legal Operations for the Duke University School of Law (China, an active practitioner of legal warfare, 2020).
Ms. Chalanouli completed her law studies in the Law School of the National and Kapodistrian University of Athens, the University of Paris II, Panthéon-Assas with a specialisation in Public International Law, and the Université Libre de Brussels with a specialisation in European Union Law. She has attended and has lectured courses in the International Institute of Humanitarian Law in Sanremo in Italy, the NATO School in Germany, and the Judge Advocate General (JAG) Army School in the United States. She is a visiting professor at the Universidad Catolica San Antonio de Murcia (UCAM).
The NATO Secretary General awarded Ms. Chalanouli the NATO Meritorious Service Medal, NATO's highest award, in recognition of her distinguished and outstanding service to the Alliance. She is also the recipient of the Serge Lazareff Prize for excellence in legal services.
She speaks Greek, English, French, Spanish, German, and Russian.