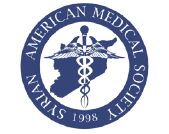 On August 18, 2022
Battlefield Evidence, Human Rights, International Law, Investigations, Middle East, Paschall, Traldi
On August 4, the Syrian American Medical Society (SAMS) released its latest report, Lessons from International Courts for Documenters of Attacks on Medical Facilities in Syria.  Lexpat's team, led by Senior Attorney-Consultant Arthur Traldi, was proud to contribute to this important work, which analyzes how international courts have adjudicated cases involving attacks on medical facilities.
At least 480 civilians have been killed in attacks on healthcare systems in Syria, including 123 medical personnel at SAMS facilities.  The report suggests best practices for what those documenting such attacks need to know about where cases have been won or lost so they can collect the right evidence and promote accountability for these crimes.  In doing so, it lays out key case law and lessons, including from Arthur's own work prosecuting similar cases that underscores the importance of conducting detailed forensic analysis, understanding the specific munitions used, and doing the analytical work to exclude possible military targets.
"Ending impunity for war crimes and atrocity crimes remains as important as ever," said Lexpat's Chief Operating Officer and Senior Attorney, Col. (Ret.) Jane Ellen Paschall, who served as the chief of international and operational law for the United States Army.  "The SAMS study is an important contribution to the understanding of how the world can ensure accountability for and ultimately – hopefully – end the horrendous practice of targeting medical facilities, medical personnel, wounded fighters, and civilians that certain regimes continue to practice."
The report is available on SAMS's website – https://www.sams-usa.net/wp-content/uploads/2022/08/Lessons1.pdf.