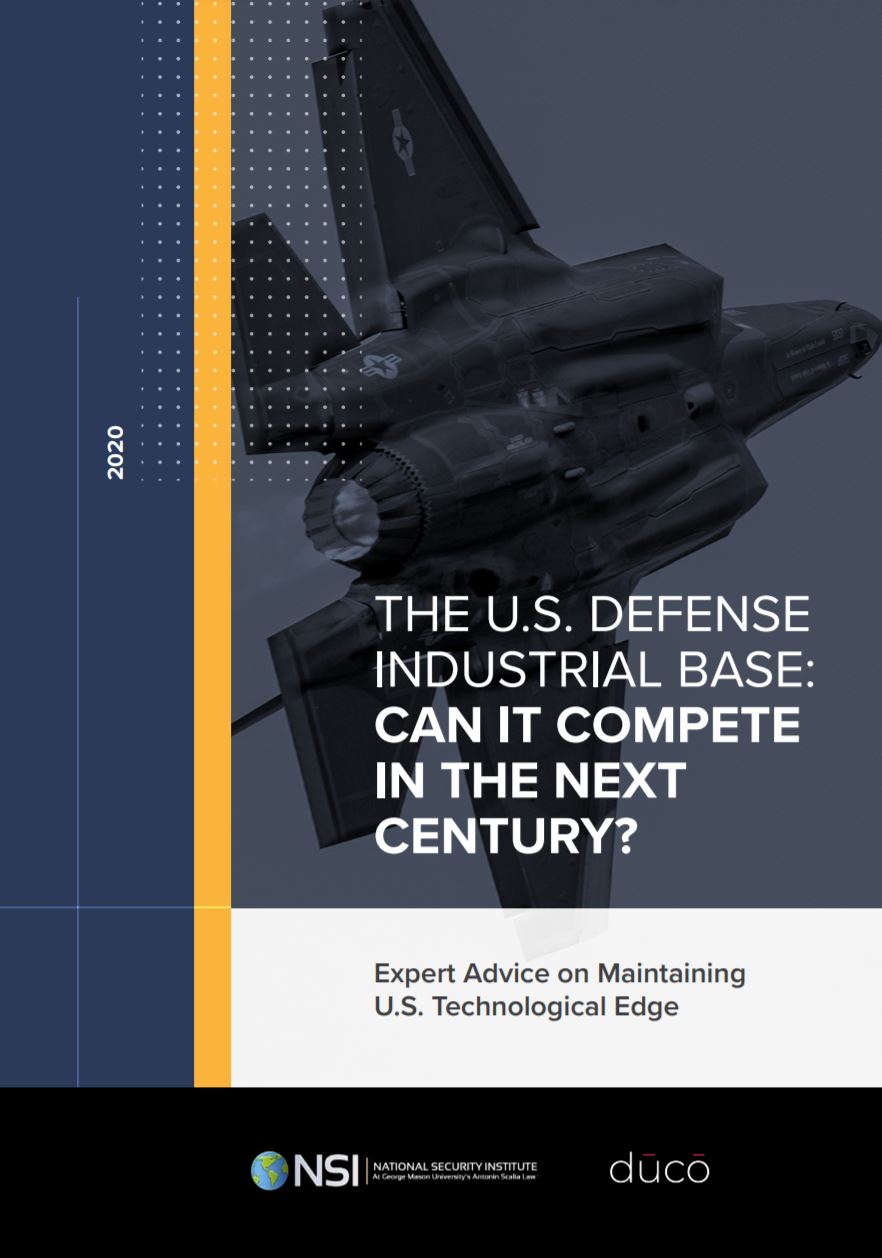 On November 19, 2020
Defense, Legislation, National Security Policy
Lexpat's Adam Pearlman and Jane Ellen Paschall were two of the U.S. national security experts who contributed to a report produced by the National Security Institute at George Mason University's Antonin Scalia Law School and Duco Experts on security threats, geopolitical standing, and initiatives proposed in the FY2021 National Defense Authorization Act bills considered by the U.S. Congress this year. Analyzing the input from 106 top experts, the report offers particular insights into perceptions of economic and security threats posed by China, the state of U.S. military advantage, the vulnerability of the U.S. defense industrial base, and Department of Defense budget, requirements, and contracting processes. You can read the full report here.