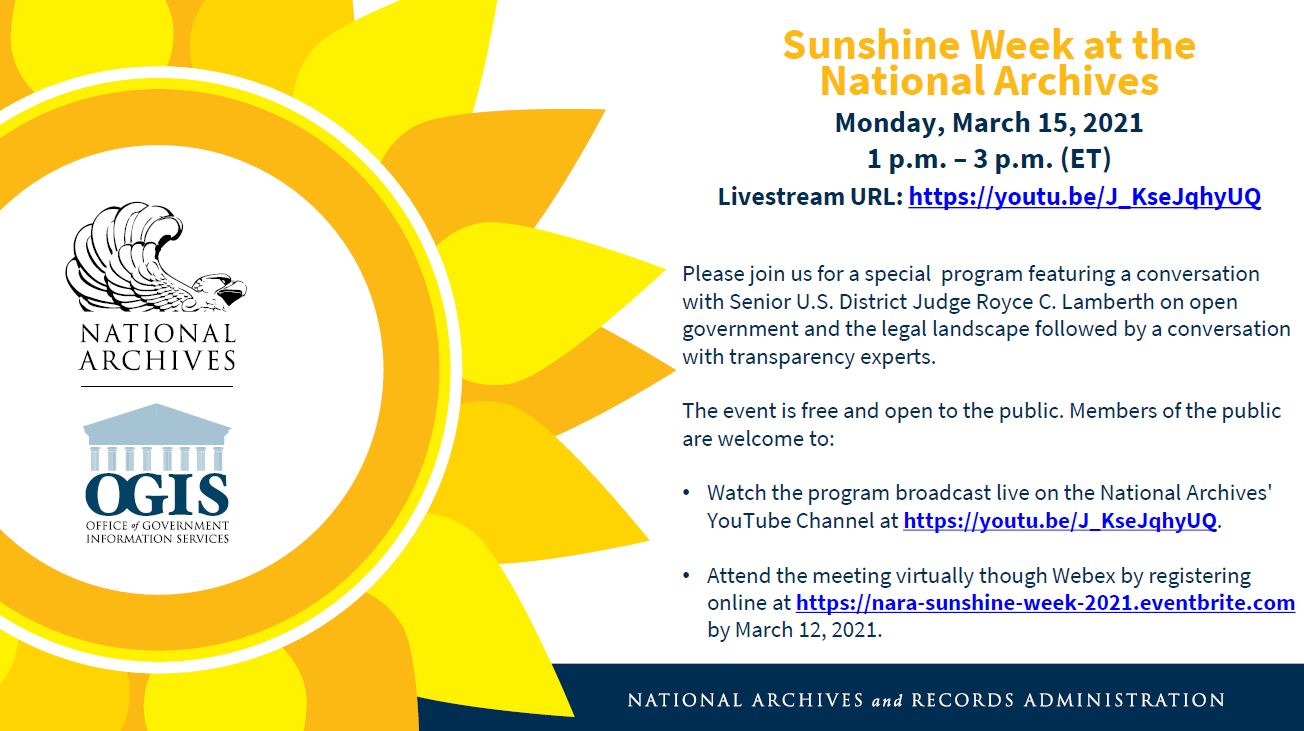 On March 11, 2021
Discovery, FOIA, Freedom of Information Act, National Security, Transparency
Although last year's event had to be cancelled due to the COVID-19 pandemic, the Archivist of the United States has once again invited Lexpat's Adam Pearlman to interview Judge Royce C. Lamberth in the keynote session of the National Archives and Records Administration's annual Sunshine Week event. Judge Lamberth will talk extensively about government transparency from his 15 years of experience as an Assistant United States Attorney and more than 33 years as a federal district judge. Beyond FOIA, the discussion will touch upon national security issues, Bivens actions, class action suits, Grand Jury records, cameras in the courtroom, and more!
Participate via Webex by registering online at https://nara-sunshine-week-2021.eventbrite.com by Friday, March 12, or simply watch live on the National Archives' YouTube Channel at https://youtu.be/J_KseJqhyUQ. The Lamberth/Pearlman conversation will take place during the first hour of the event, between 1:00-2:00.