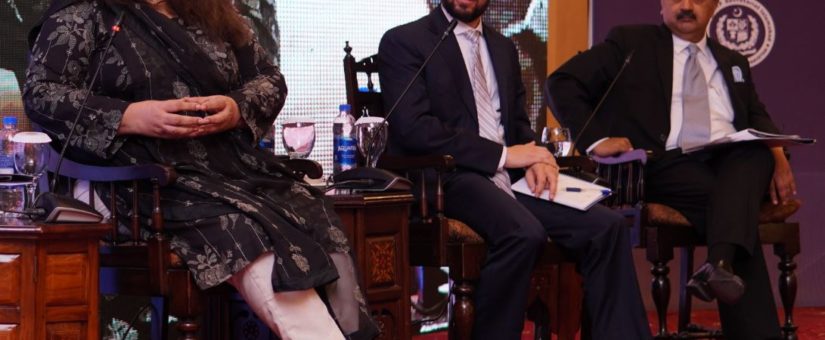 On November 17, 2022
Anti-Money laundering, Compliance, Counterterrorism, Financial Crime, International Law, Pakistan, Pearlman
On November 2-3, Pakistan's premier international law think tank – the Research Society for International Law hosted an international conference on Pakistan's experience in anti-money laundering and countering the financing of terrorism (AML/CFT).  "Beyond the Greylist: Lessons Learned and the Way Forward" was particularly timely and important, less than two weeks after the Financial Action Task Force (FATF) removed Pakistan from its list of countries subject to increased monitoring.  Lexpat's Managing Director Adam Pearlman was among the international experts invited to the conference, along with U.S. federal judge David Carter, former federal prosecutor Peter Sprung and Crown prosecutor Mark Carroll, decorated investigator Sheelagh Brady, AML/CFT expert Mercy Buku, and development and rule of law expert Mary Greer.
Pearlman spoke on a distinguished panel alongside Lubna Malik, Director General of the Financial Monitoring Unit (Pakistan's FIU) and Ahmed Bilal Soofi, the President of RSIL and former Federal Minister for Law, Justice & Parliamentary Affairs.  Moderated by RSIL's Executive Director, Jamal Aziz, the panel on "The Global Financial Governance Regime on Illicit Finance" examined the complex framework of legal rules, agreements, and standards governing the global financial system.  The panelists focused on the key authorities used to counter money laundering and terrorism financing, including the law and organizations that work to cabin illicit finance.
Pearlman is an attorney with a background in national and international security matters, terrorist financing, anti-corruption, and human rights.  He is also a Certified Financial Crime Specialist.  He is one of Lexpat's team members who both helps to implement programs that build AML/CFT and rule of law capacity, and advises private clients on the risks and compliance obligations of operating internationally.  To learn more, email [email protected].