On May 2, 2023
Battlefield Evidence, Counterterrorism, Defense, Due Process, International Security, Investigations, Law Enforcement, Russia
In April, Lexpat's Managing Director, Adam Pearlman, spoke to military and civilian leaders and legal advisors at NATO's International Legal Conference concerning battlefield evidence issues in Ukraine as Russia's war in that country rages on.  During his government service, Pearlman was one of the most senior officers on the interagency battlefield evidence working group, often representing the State Department in meetings domestically, and played a key role in developing the first ever International Senior Leaders Seminar on Battlefield Evidence.  In addition to his earlier service in the U.S. Departments of Defense and Justice, that experience made him an expert on the wide range of operational, legal, and diplomatic issues surrounding battlefield evidence (which the Department of Defense calls Collected Exploitable Material), as well as its usefulness in judicial proceedings, border security, transportation security, consular matters, and intelligence analysis.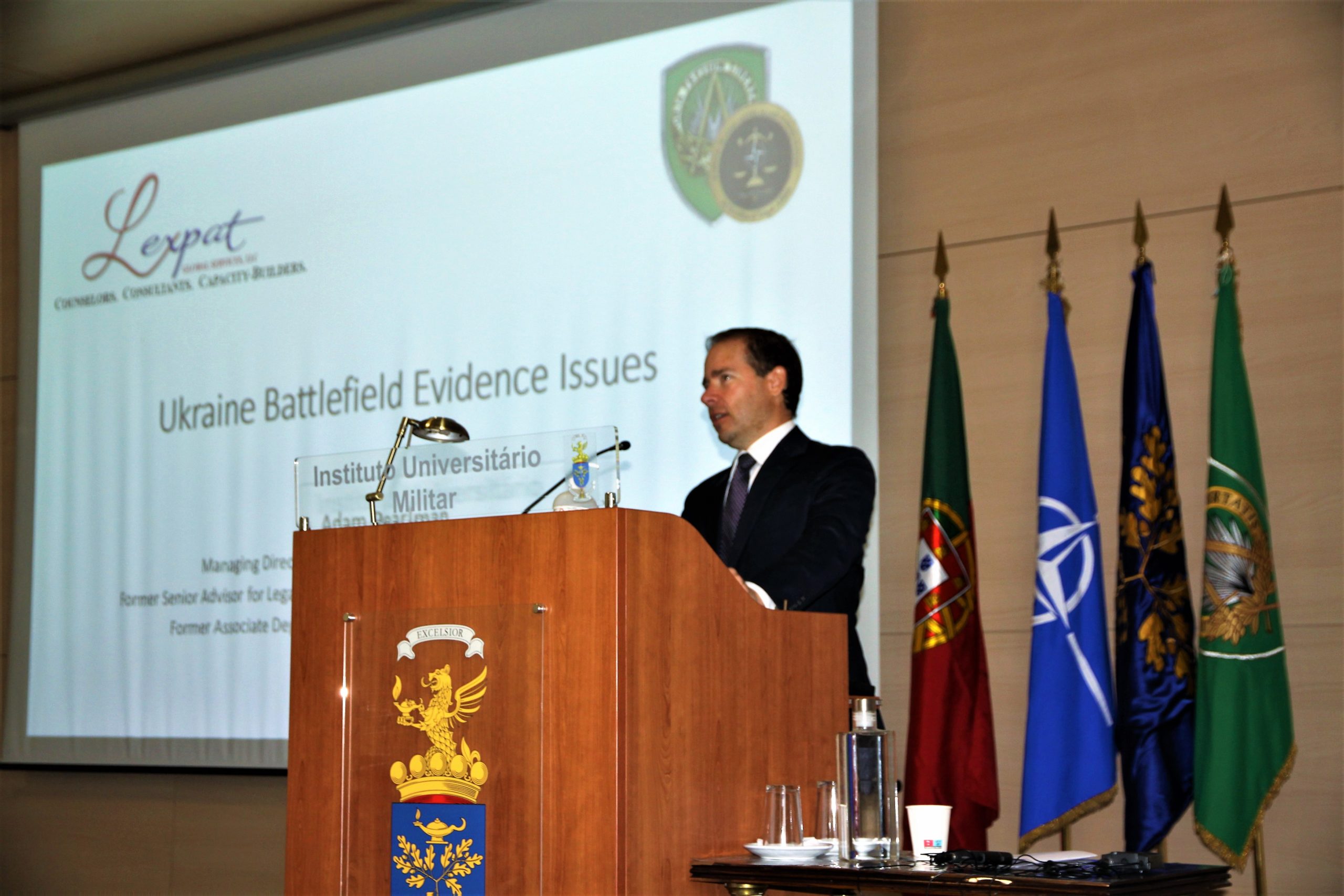 Presenting alongside Nadia Volkova, the distinguished founder of the Ukrainian Legal Advisory Group, Pearlman discussed how battlefield evidence has been used since World War II, and how the aftermath of the terror attacks of September 11, 2001  led governments and International Organizations to increase their attention to building the capacity of military forces, security services, and the justice sector to be able to use it in a variety of ways.  He also noted how using battlefield evidence for war crimes prosecutions in Ukraine will be in some ways more complicated than in terrorism cases.  (Pearlman and Lexpat's Arthur Traldi previously co-authored an article on cumulative prosecution of terrorism and atrocity crimes, both of which can involve battlefield evidence.)
Lexpat's Public Services Division features unrivaled expertise on issues related to the collection, processing, storage, sharing, and use of battlefield evidence.  This includes the operational and legal expertise of Jane Ellen Paschall, Nikoleta Chalanouli, Arthur Traldi, Joseph Orenstein, and Nate Charles.