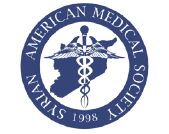 On October 18, 2022
Due Process, Human Rights, International Law, International Security, Investigations, Traldi
On October 7, the Syrian American Medical Society (SAMS) released its latest report, The Use of Indiscriminate Weapons in Syria.  Lexpat's team, led by Senior Attorney-Consultant Arthur Traldi, proudly contributed to this work, identifying issues for evidence collectors and prosecutors in Syria based on how international courts have treated allegations that particular weapons were illegally indiscriminate in the context in which they were used.
As the report reflects, international organizations have repeatedly condemned warring parties in Syria for using allegedly indiscriminate weapons; reports indicate that more than 11,000 people have been killed there by the use of 'barrel bombs' alone.  In dozens of incidents, barrel bombs have hit Syrian healthcare facilities.  
Lexpat's expertise in atrocity crime cases enabled Arthur and the team to identify key issues for investigators and eventually courts focus on to help assess when the use of such weapons is unlawful, and hold perpetrators of such unlawful attacks to account.  "Arthur's regular contributions to the literature of international humanitarian law are just one way he serves as a leader in this field," said Lexpat's Chief Operating Officer and Senior Attorney, Col. (Ret.) Jane Ellen Paschall, who served as the chief of international and operational law for the United States Army.  "Arthur's work as both a scholar and a litigator endeavors to make the world safer, and more just."
Traldi added, "I've been proud to lead Lexpat's work on these reports for SAMS.  International law on these issues is complicated and fact-intensive, but that just underscores the importance of carrying out high-quality investigations, guided by a real understanding of international jurisprudence. This report aims to give investigators the tools to do that – and give victims a voice and an opportunity for justice."  Among Traldi's voluminous other work on these issues, in 2020, he and Lexpat's Adam Pearlman wrote about the viability and benefits of cumulative prosecution for acts of terrorism that might also be war crimes. 
This report follows SAMS's report earlier this year on targeting of medical personnel and facilities, to which Arthur and Lexpat also contributed.   The most recently released report is available on SAMS's website at https://www.sams-usa.net/wp-content/uploads/2022/10/The-Use-of-Indiscriminate-Weapons-in-Syria-final-1.pdf