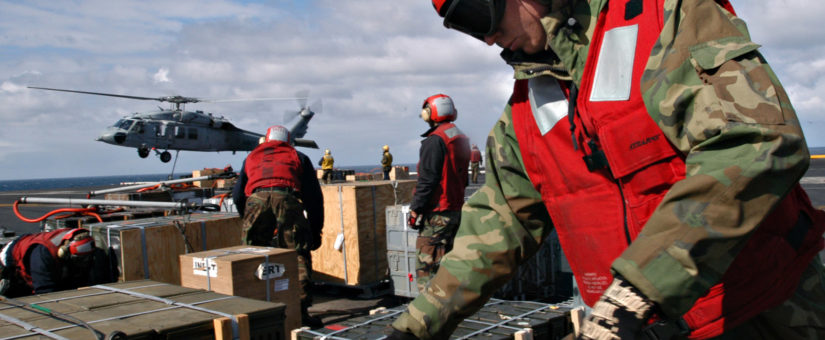 On August 5, 2021
COVID-19, Crisis Response, Nate Charles, Paschall, Strategy
Lexpat Global Services is pleased to announce that Of Counsel and Senior Security & Justice Consultant Nathan M. F. Charles has returned from his latest tour of active duty with the U.S. Navy.  Nate, a Navy SEAL Commander, spent the last six months on the Chief of Naval Operations' staff as the Deputy Chief for a COVID-19 Crisis Action Team.  The team Nate led analyzed infection trends that informed the activation and distribution of medical and logistics assets for both treatment and inoculation.  Nate's work was crucial to the Navy's maintaining normal operations and a high level of readiness despite the most widespread humanitarian and public health crisis since the World Wars.
"I was at the Defense Department during the 2009 H1N1 Pandemic," said Nate.  "Several of my very bright colleagues wrote the military's response plan for pandemic influenza.  Although a fatal disease is a terrible thing, it was somewhat satisfying to execute the strategy they designed."
On his role in implementing that strategy and the National Strategy for the COVID-19 Response and Pandemic Preparedness, Nate observed: 
When you're talking about a disease, there is no question that at the tactical level – on the ground, that is – the response is executed by selfless medical professionals who put themselves in harm's way in their race to save lives.  At the strategic level, though, the response to a pandemic is not much different than handling a more visible, human enemy.  It's about coordinating a variety of assets with different capabilities and goals towards achieving a common purpose.
Lexpat's Senior Counsel and Chief Strategist Jane Ellen Paschall agrees.  As chief of international and operational law for the U.S. Army, Jane Ellen led the legal support to the Army's response to the Ebola pandemic in 2014, providing critical support to DoD personnel deployed to Ebola outbreak areas.  "Nate's work in understanding infection trends and enabling a more precise delivery of medical supplies and vaccines, undoubtedly saved lives and," Jane Ellen said.  "Amid the toughest of circumstances, Nate's leadership in pandemic response operations and logistics helped to prevent an already terrible situation from becoming worse.  I am immensely honored to work with such an amazing professional whose selfless service and dedication his mission is unwavering, especially in times of crisis.  We at Lexpat are thrilled to have Nate back working with us after his most recent tour and look forward to incorporating his vast experience into our current pandemic response capabilities to continue helping others during these difficult times."
Jane Ellen and Nate lead Lexpat's public health response capability to help our clients and the community at large prepare for and respond to the unique legal and logistical demands that accompany sudden health crises.  "I am proud that I've been able to serve in a small but important way to help contain COVID-19, get vaccines to those who need them, and maintain as close to a 'normal' operating posture as was possible during these challenging times," Nate added as he reflected on his recent tour.  "We have all learned a lot from this experience.  It is good for everyone to make sure those lessons are preserved, passed on, and implemented the next time something like this happens – and it will happen again."